Exhibition in Spain
20-08-2018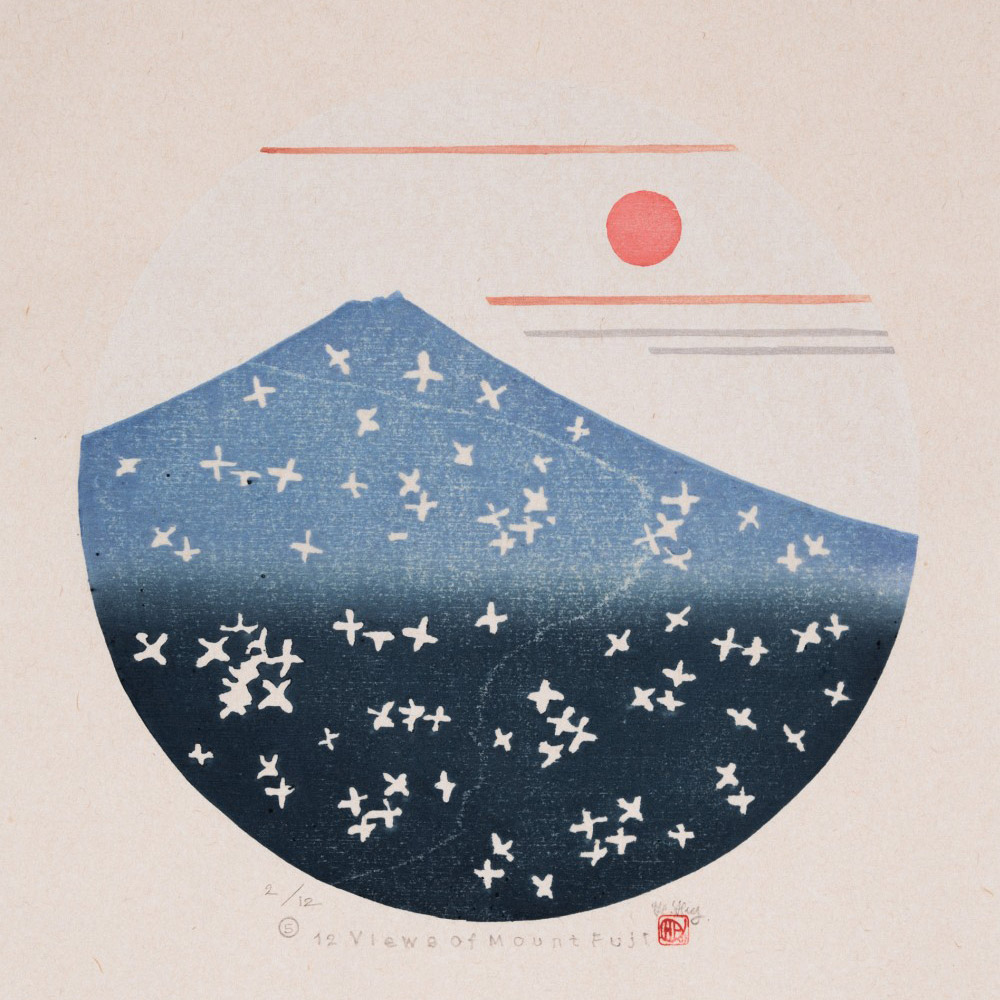 From 3 thru 7 September 2018 my work 12 Views of Mount Fuji is premiered and exhibited during IMPACT10 in Santander, Spain.
12 Views of Mount Fuji is a series of 13 mokuhanga prints depicting Mount Fuji in various weather conditions. Earlier this year the series was accepted by the IMPACT10 art committee to be a part of the print exhibitions during this 10th edition of the International Multidisciplinary Printmaking Conference.

You can visit the exhibition at Centro Cultural Doctor Madrazo, Calle Casimiro Sainz s/n, 39004 Santander, Spain. I will be present at the exhibition and the conference.
See and read my webpage 12 Views of Mount Fuji